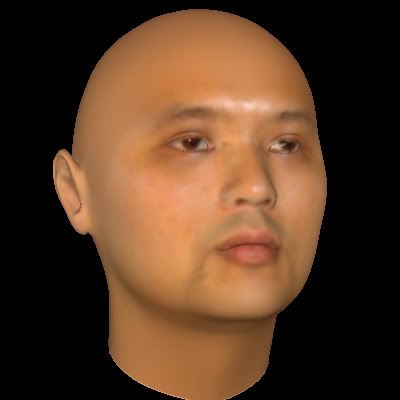 Tried out the Face Generator Modeller.
This is what my face looks like.
Of course, in real life, I do have nice short hair on my head.
Also, I got my moustache and beard.
I don't think my ear looks like that.
The eyes, eyebrows and the nose are similar.
The mouth and lips are similar too.
The "scary" utopia eyes are similar too.
Well, will try and generate my wife and daughter's face.